Here's the picture of the project for this workshop.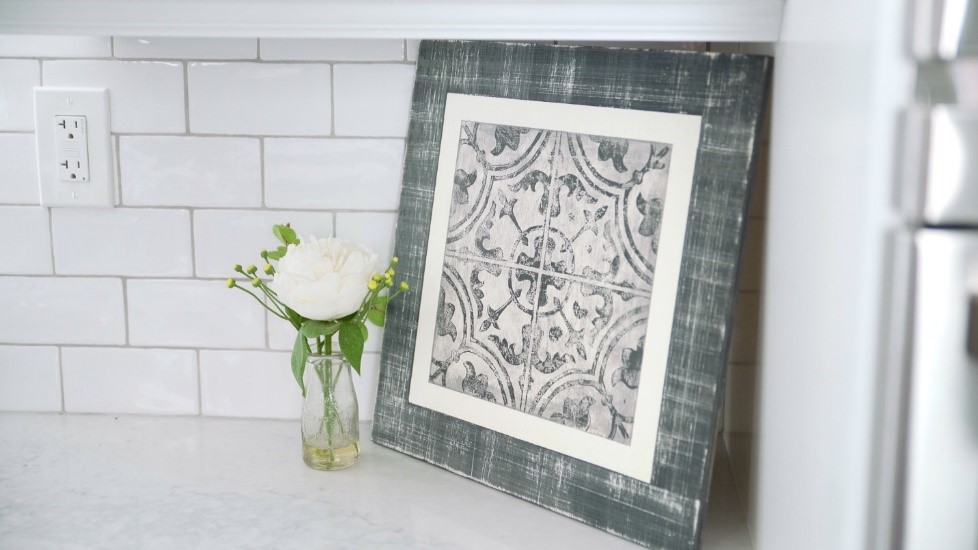 In this workshop you'll base coat your 16″ x 16″ x .5″ Sande smooth plywood board and measure, tape off, and paint a faux frame and matting for the piece. Then, you'll ink up the 12″ x 12″ Cubano field tile stamp with the amazing IOD Decor Ink and apply it to the panel. Hammer in a sawtooth hanger on the back. Apply a protective seal to the piece. And there you have it!
Your fabulous Cubano Field Tile is ready to take home and hang on your wall.
Interested? Can't wait? Want to see dates for the IOD Workshop – Cubano Field Tile?
Click here.