Tender, Moist, and Delicious Every Time
I was typing up this recipe from a decades old, tattered page torn from a magazine. It's a favorite that I've made countless time over the years and I don't want to risk losing it. And I thought I'd share it with you.
Anyone can bake a perfect coffee cake with this extra-easy recipe. What makes the cake so tender? Sour cream – and these never-fail recipe tips.
Measure ingredients precisely – essential for a perfect cake. Too much flour will result in a tough, dry cake; not enough will cause the cake to fall. When measuring flour, lightly spoon it into a dry measuring cup; don't pack it down, or shake or tap the cup. To level off flour, always use the edge of a metal spatula or a straight-edged knife.
Layer the batter carefully to produce a cake with a level top. With a rubber spatula gently push half of the batter from the bowl into the tube pan, being sure to spread batter evenly. With spoon, sprinkle half of nut mixture over batter. Top with remainder of batter, followed by rest of nut mixture.
Let the cake cool completely on a wire rack before removing it from the pan, to prevent it from breaking. Once it's cool, loosen cake edges from the side of the tube pan with a metal-spatula. Gently tuck fingers under the cake to lift and place on serving plate.
SOUR CREAM COFFEE CAKE
3/4 cup California walnuts, finely chopped
1 1/2 teaspoons ground cinnamon sugar
3/4 cup butter or margarine
3 cups all-purpose flour
1 1/2 cups sour cream
3 eggs
1 1/2 teaspoons double-acting baking powder
1 1/2 teaspoons baking soda
2 1/2 teaspoons vanilla extract
ABOUT 2 HOURS BEFORE SERVING OR DAY AHEAD:
Preheat oven to 350 degrees.
Grease 10-inch tube pan.
In small bowl, combine walnuts, cinnamon, and 3/4 cup sugar.
In large bowl with mixer at medium speed, beat butter or margarine with 1 1/4 cups sugar until light and fluffy.
Add flour and remaining ingredients and beat at low speed until blended, constantly scraping bowl with rubber spatula. Increase speed to medium; beat 3 minutes, occasionally scraping bowl.
Spread half of batter in pan; sprinkle with half of nut mixture; spread evenly with remaining batter and sprinkle with remaining nut mixture.
Bake 60 to 65 minutes until cake pulls away from side of pan. Cool cake in pan completely on wire rack.
Makes 12 servings.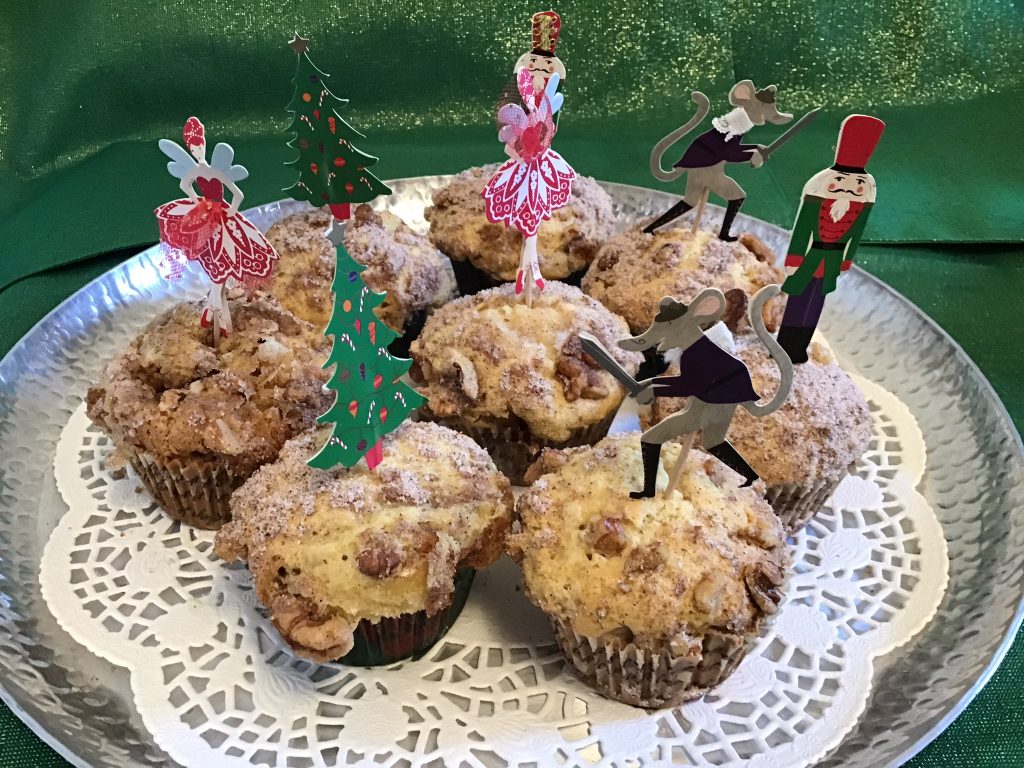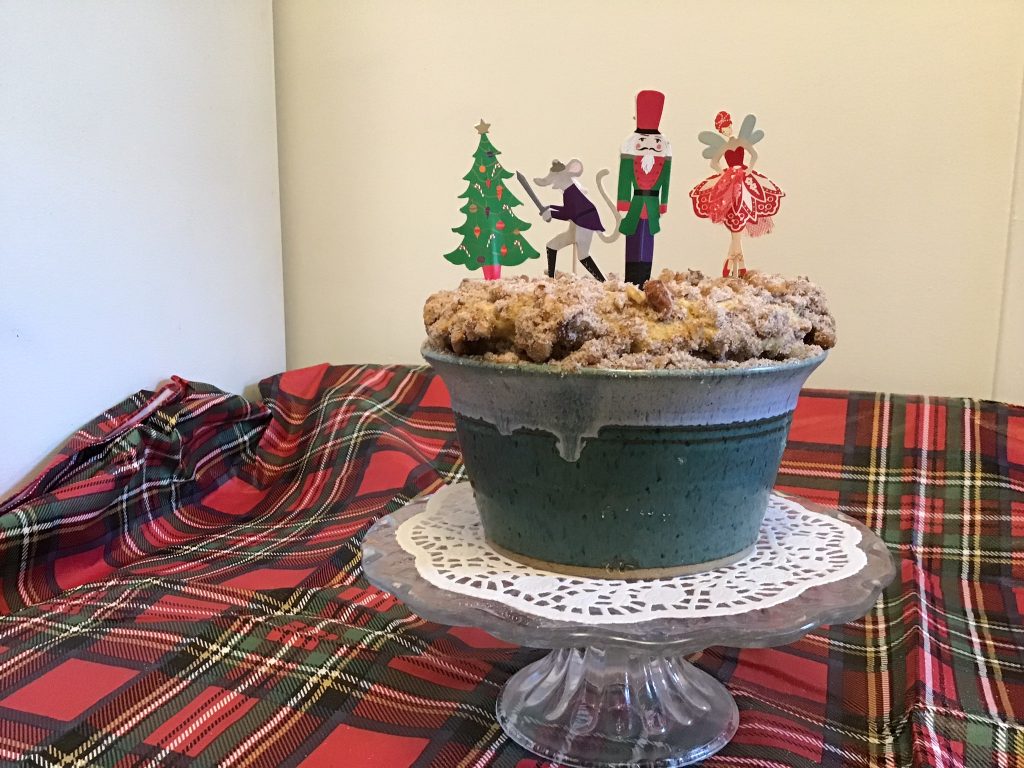 Let me know in the comments below if you try the recipe and if you make and modifications or improvements.
Happy Holidays!